The story of the upper Thumb is being told by the Port Hope Area Historical Society. It's a story that begins before the Civil War era. It's about lumbering, Lake Huron, farming and commerce – and the people who raised families and made lives in this beautiful, often-challenging, incredibly rewarding environment. Please join us.
---
Find us!
Traveling to the Michigan Thumb? You'll find Port Hope along the eastern side right on Lake Huron. Easy to get to, you're always welcome to visit and if you can make it while one of our volunteers is on site, we'll show you all there is to see. Check here for more about Port Hope and activities around Michigan's Thumb.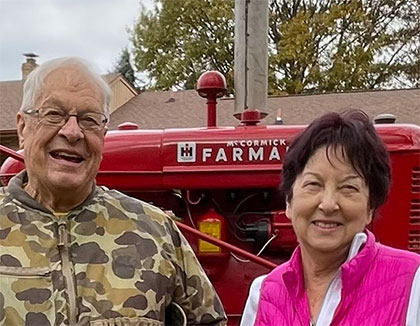 Classic tractor finds new home at Port Hope museum
A restored Farmall A – the first one sold in Minden City after World War II – has been donated to the Port Hope Area Historical Society by Dan and Rosemary Oberski of Shelby Township.
Click here for the whole story...