About our Museum
Our museum is set in the old Brinker and previous Hunter Lumberyard building.
When you step into this special place you will immediately find your place in the past lives of the families and their artifacts, a way of life that many of our ancestors experienced. It still smells like a lumberyard from the 1940s. Take your time to browse and ask questions of our guides. Enjoy the exhibits and displays of "life back when". A unique feature is the Diorama of the village dating back to the 1930s.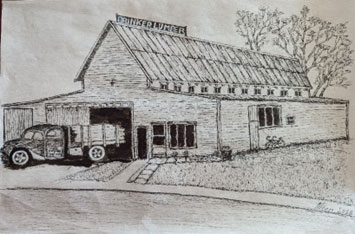 The Building houses a nice Welcome Center for you to view artifacts and view videos of selected historic events and content.
Sit on the bench on Dimond Creek and walk the grounds where old farm equipment tells the story of how we survived and thrived in such a harsh environment
No admission is charged but we do accept donations that are solely used in the restoration and Historic programing. All of the restoration work has been done with volunteer helpers.
As of 2022, the museum space remains a work in progress. Volunteers are in the process of restoring an historic lumberyard a block east of M-25 in the center of Port Hope. The lumberyard was originally Brinker Lumber, then Hunter Lumber.
Volunteers have, however, created a secure meeting space in the lumberyard's former office area. That space also houses a portion of the Gladys and RB Hunter Genealogical Center archives. It also is a space for visitors to do genealogical research about ancestors with ties to Port Hope, Huron County, and the upper Thumb.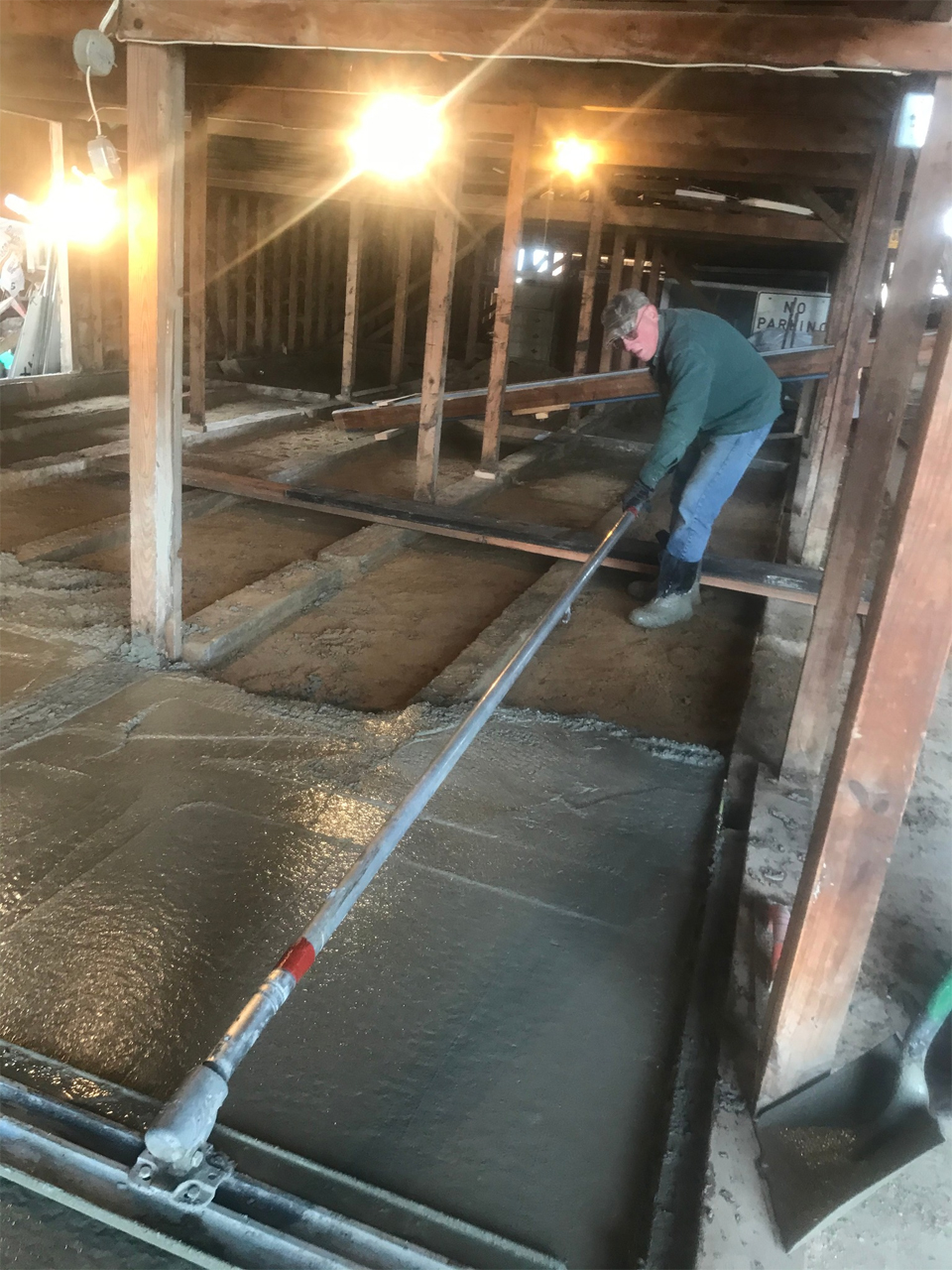 The plan for the major part of the lumberyard calls for displays of the many historic items in the PHAHS's collection. These artifacts are from local families and collectively tell the story of life in the upper Thumb from before the Civil War era.
The historic museum in the former lumberyard is open to visitors on special occasions as work continues. The timetable for completion? Right now, it remains, "As soon as possible."